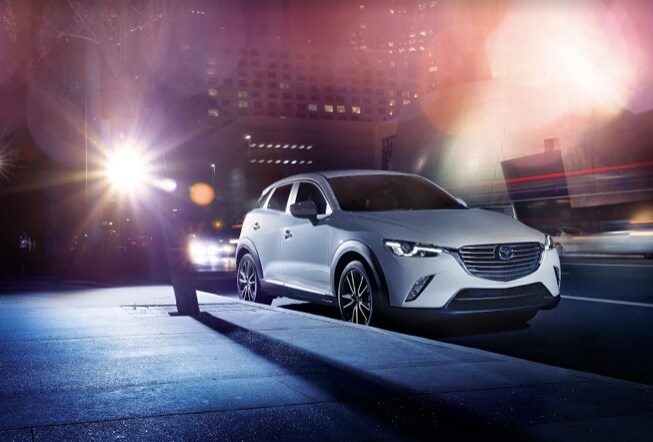 Drivers looking for a fun, dependable car at an accessible price should look no further than the Mazda CX-3. Its low weight and no-nonsense engineering makes it a uniquely versatile machine. It features sport-tuned suspension and other characteristics commonly seen on far more luxurious vehicles.
The CX-3 offers drivers better handling than most subcompact crossovers of its type. At the same time, it features an edgy style and high-quality interior that truly separates it from other entrants in this highly competitive category.
Engine
This vehicle features a 2.0-liter 16-valve 4-cylinder engine and a 6-speed automatic transmission. The 146-horsepower engine can hit a top speed of 120 miles per hour. It takes 8.1 seconds to jump from zero to 60 miles per hour.
This model's automatic transmission can be switched between sport and manual modes for greater versatility and control in rough terrain. This makes the CX-3 a good choice for road trips where drivers may encounter unexpected obstacles along the way. For this reason, it also features an all-wheel drive system and 4-wheel ABS brakes.
Exterior
This car features 18-inch aluminum alloy wheels and body-colored bumpers, door handles, and side mirrors. The CX-3's side mirrors are power heated. Liftgate rear cargo access makes loading and unloading baggage an easy task to complete, even when in a hurry.
The car's deep black grille and chrome accents combine with a design that's heavy on attitude - sleek lines and aerodynamics define this car's attractive look. Its 101-inch wheelbase and overall 14-foot overall length give it a tight, compact footprint.
Interior
Heated front bucket seats ensure driver and passenger comfort in a wide variety of environments. The Mazda CX-3 features a manual air conditioning system with under-seat ducts. This model's instrument panel, console insert, and door trim inserts are made of high quality leatherette material, giving the car a sense of luxury normally reserved for much more expensive vehicles.
Now Available at Bommarito Mazda South
This car's MSRP is $24,150. Visit your local Bommarito Mazda South dealer and test-drive a Mazda CX-3 - ask about deep discount over the published MSRP and learn about our financing arrangements today!